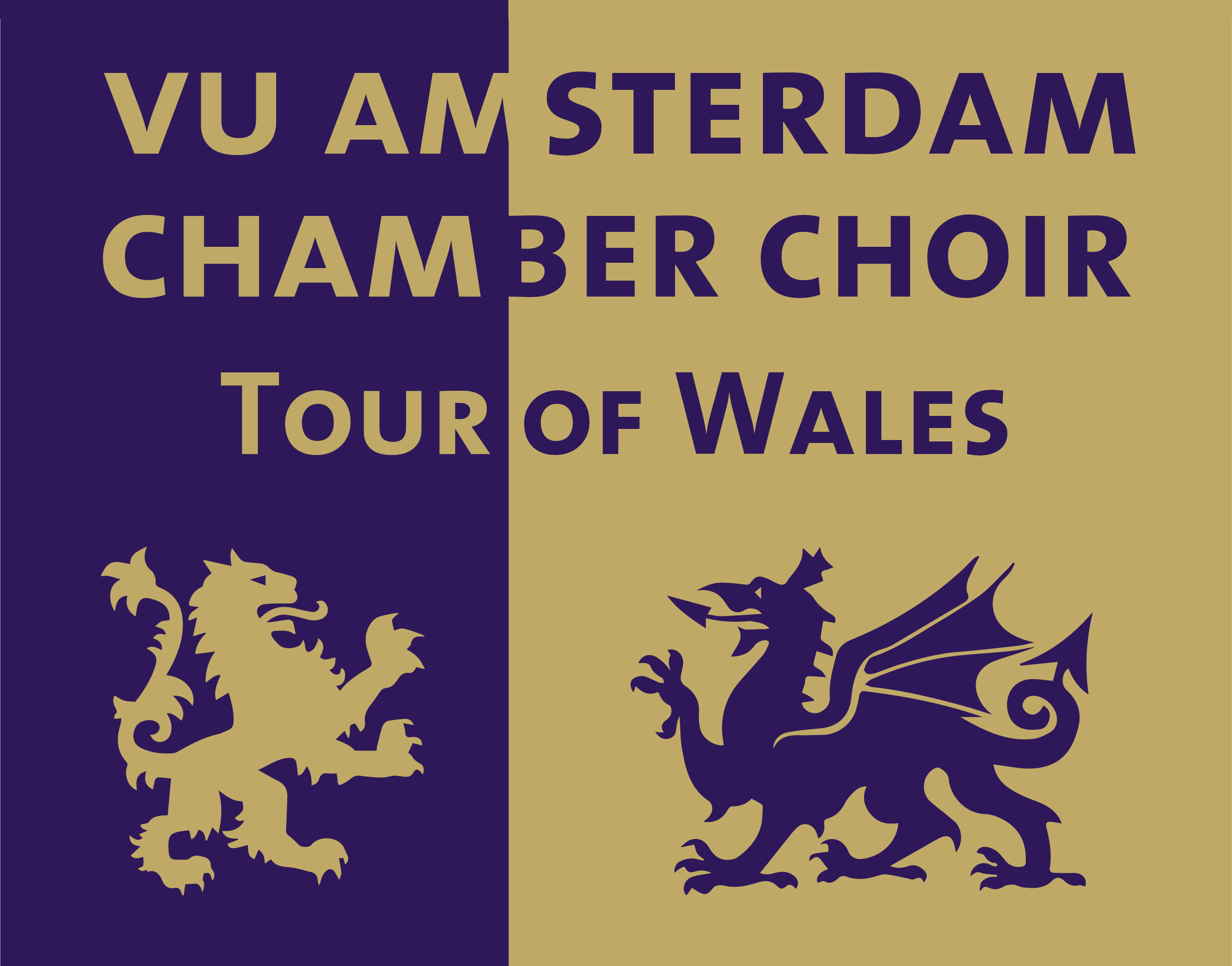 VU-Kamerkoor
TOUR of WALES 2022
⠀
Friday July 1st – Abergavenny
St Mary's Priory Church, 5 Monk Street, 7pm
Join us for a concert containing highlights
from the Dutch and English choral repertoire!
Tickets £10 (concesions £7,50) at the door
or order your tickets online:
https://tinyurl.com/mswd5952
All concert proceeds will go to Ukraine.
Programme
Daan Manneke (NL) – Psalm 121
Jan Pieterszoon Sweelinck (NL) – Psalm 42
Frank Martin – Kyrie (from Mass for Double Choir )
Alphons Diepenbrock (NL) – Wanderers Nachtlied
Roel van Oosten (NL) – Misschien komt er…
Henk Badings (NL) – Finnigan's Wake
Robert Parsons (UK) – Ave Maria
Edward Elgar (UK)  – Lux Aeterna
Ralph Vaughan Williams (UK) – The turtle dove
William Dawson (US) Ezekiel saw the wheel
Allen Koepke (US) – Wade in the Water
Moses Hogan (US) Joshua fit the battle of Jericho
And two surprise pieces!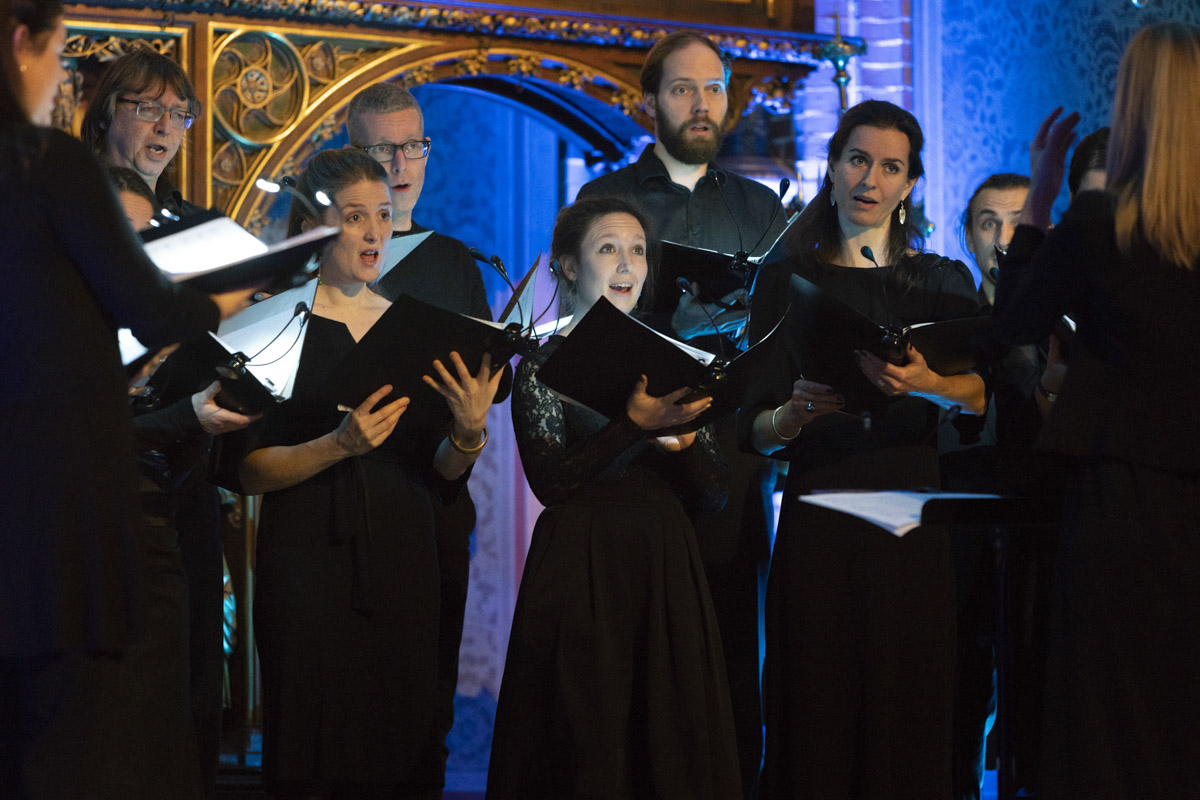 VU-Kamerkoor
The VU-Kamerkoor is a classical chamber choir from the Vrije Universiteit Amsterdam (VU) and was founded in the early 1970's. It is made up of thirty ambitious singers, with a mix of enthusiastic youthfulness and wise experience. This wide range can also be found in the repertoire of the choir, ranging from ancient music to brand new compositions with accompaniment or a cappella. Since September 2016 the choir has been led by the scintillating conductor Krista Audere.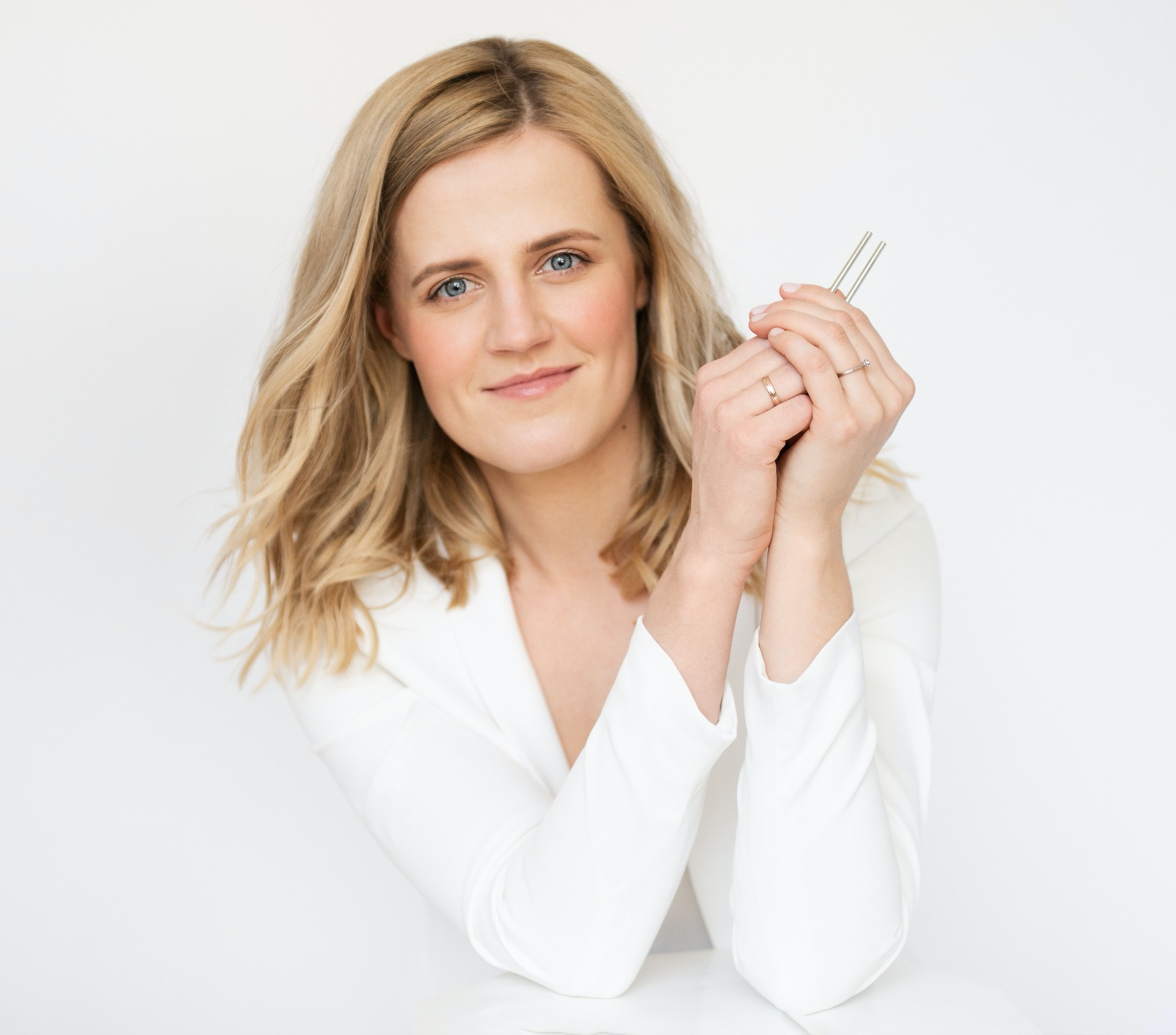 Foto: Kaminska.Creative Photography
Krista Audere
Krista Audere is of Latvian origin, now based in the Netherlands. She is the conductor of the VU-Kamerkoor, Kamerkoor Venus, and is regularly engaged as a guest conductor for the Dutch Chamber Choir, the Dutch Radio Choir and Cappella Amsterdam.
In 2021 Krista won the Eric Ericson award, a prestigious prize for conductors awarded every three years. As a result of winning this award she will get to work with  the State Choir of Latvia, the Swedish Radio Choir, the MDR Leipzig Radio Choir, the Bavarian Radio Choir, the Helsinki Chamber Choir, the Danish National Vocal Ensemble, the Choeur de Radio France and last, but certainly not least the BBC Singers!